Welcome to Louis The Plant Geek – your go-to place for everything green, rejuvenated and ready to bloom anew!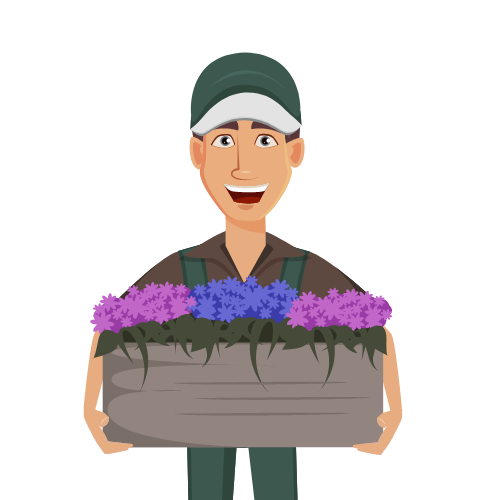 As an introvert with a deep-rooted love for horticulture, I've chosen to keep the name 'Louis' for this journey we're about to embark upon. For those of you curious about the origins of 'Louis,' it's an homage to an extraordinary gardener and landscape designer, Louis Raymond, who I believe once owned this domain.
From my research into this domain (louistheplantgeek.com), I discovered Louis spent thirty-some years designing gardens and filling boardroom roles, always maintaining his connection to the natural world as an estate gardener.
He also held an interesting role as Development Director for the Keys Shakespeare Company in Key West, Florida, which he co-founded. Quite a multifaceted personality, wouldn't you say?
Louis was no stranger to the limelight in the horticultural world. He held the title of show designer for the Boston flower show for six years, courtesy of the Massachusetts Horticultural Society.
Moreover, he judged at the Boston, Philadelphia, and Worcester flower shows, and exhibited his work at the Newport and Providence, Rhode Island shows. He was also an insightful speaker on horticulture, the history of garden and landscape design, and their intersection with popular culture. (Source)
Using the persona of 'Louis' for this voyage, I assure you a warm, friendly, and casual space – a shared haven for plant lovers like us.
By referencing insights from the many popular gardening books I've read and my own experiences of accidentally killing caring for plants, I'll do my utmost to both guide and learn from you. Together, we can cultivate our green thumbs.
So, welcome aboard, fellow plant geeks! The new 'Louis' is back and ready to roll!
*Disclaimer: This site and the content presented on this site today has no affiliation in any way with Louis Raymond. When researching domain names, I discovered this domain name was no longer in use and started looking into the history. Using a tool known as the "wayback machine" (link), I discovered the story of Louis, and thought it would be fun to keep on with the name Louis.